Renowned Nelson-based family bakers Oddie's has been confirmed as a key sponsor of the town's Food and Drink Festival on Saturday September 19th.
Established 110 years ago and with 16 shops across East Lancashire, Oddie's is a local institution and a firm favourite with generations of folk who appreciate top quality locally baked bread and cakes and delicious pies and pasties.
Lara Oddie, the fourth generation of her family to run the business, commented: "We're delighted to get on board with the Nelson Food and Drink Festival and really looking forward to a bumper day for the town, with something to suit all tastes."
The festival is the culmination of a four-month campaign to promote Nelson's town centre and its array of independent shops and businesses. It is the brainchild of Nelson Town Team, which appointed Burnley-based Scott Dawson Advertising to run the promotional campaign.
A dedicated website (www.neslonfoodfestival.co.uk) is already up and running and will evolve throughout the campaign. A "Nelson Shops & Events" YouTube channel has been set up, featuring a dozen short videos showcasing local shops and businesses, with more being added all the time.
A social media campaign is under way to promote the town through Facebook (www.facebook.com/nelsonshops) and Twitter (twitter.com/nelson_portas), banners will go up in the town centre and a Food Festival brochure highlighting all the attractions will be distributed to 25,000 local homes nearer the event.
Key attractions will include a host of food stalls in the town centre ranging from traditional Lancashire produce to Asian delicacies and a Continental Market section. There will be live cookery demonstrations hosted by celebrity chef Richard Fox, who starred in ITV's "Men Brewing Badly" alongside actor Neil Morrissey, plus street entertainers and activities for children.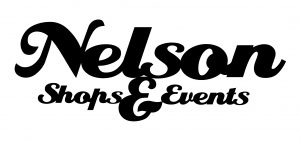 Part of Oddie's involvement is to sponsor a "Cakelicious" children's cake decorating competition by donating hundreds of delicious plain buns and all the materials to decorate them. Oddies is also sponsoring a town centre banner and advertising in the festival brochure.
Earlier this year Scott Dawson Advertising ran a similar food festival in Accrington, attracting more than 10,000 people into the town centre and market hall, where businesses have felt a sustained benefit.
Lara Oddie, who is also vice-chair of Nelson Town Team, added: "Oddie's got involved in the Accrington Food Festival by sponsoring a face painter outside out town centre shop. It really gave a boost to Accrington as a town and to a lot of businesses ever since, so I had no hesitation in getting involved with the Nelson Food and Drink Festival in the hope it will do the same here.
"Sponsoring the cake decorating competition is right up our street because it's what we've been doing in Nelson for over a hundred years!"
Other Nelson shops and businesses wanting to get involved in the campaign or the Food Festival on September 19th can contact Sue Lawson at Scott Dawson on 01282 423846 (email: sue@scottdawson.co.uk) to discuss the various options.