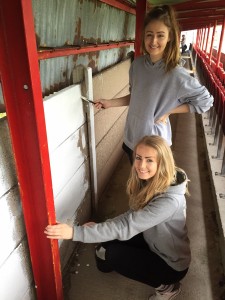 Accrington Stanley is calling up the volunteers again this Sunday, July 12th, when its 'Ground Force' event is back by popular demand.
The club ran a successful Ground Force Weekend on June 20th and 21st, calling on supporters and local volunteers to help get its Store First  Stadium in tip-top condition ready for the first pre-season friendlies.
Plenty turned up, armed with brooms, paint brushes and toolboxes, and quickly got stuck in, making a real difference by tackling a variety of jobs. The weekend was organised by th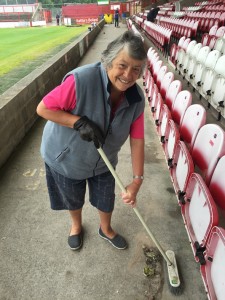 e Official Accrington Stanley Supporters Club, whose chairman Nick Westwell said: "We got a lot done and the icing on the cake was that people enjoyed it so much they asked if they could come back another day and do some more!
"Because of that we've organised another Ground Force day this Sunday, July 12th, from 9am to 4pm. It's the same formula as before – if you want to help just turn up on the day and it doesn't matter if you can only stay an hour or all day, we'll be delighted to see you."
Refreshments will be provided for the volunteers who turn up at the stadium in Livingstone Road and the club is particularly keen to hear from those with trade skills. For more details email: n.westwell@sky.com